Outstanding Students of the Year
These students embody the ideals of academic excellence, service to others, and leadership that make Cal Poly Humboldt such an incredible place to be at. The winners of each category can be seen on their category page. 
And the 2 Overall Outstanding Students of the Year for 2022-2023 are...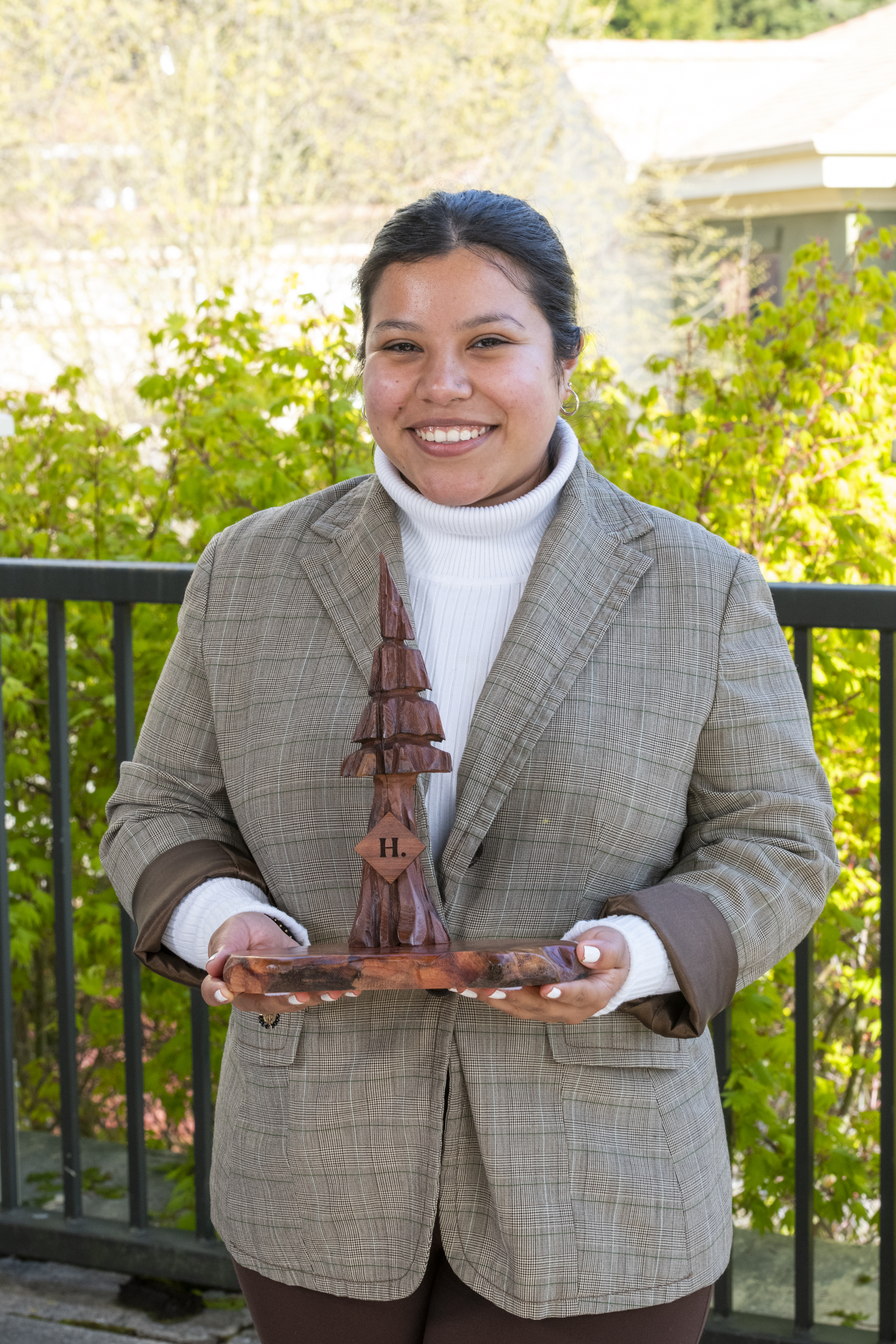 Steffi Puerto
Critical Race, Gender, and Sexuality Studies AND Journalism and Mass Communication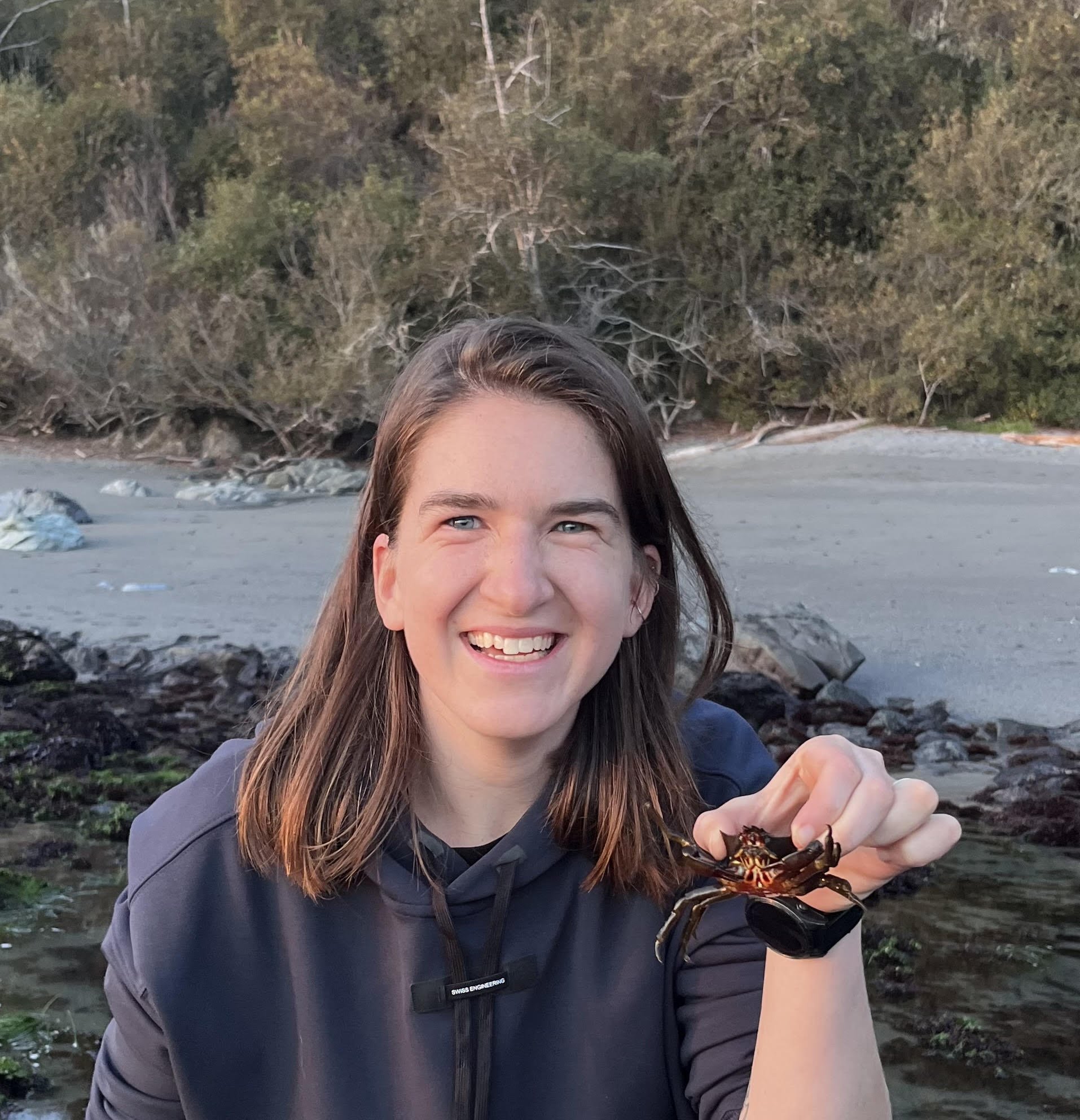 Molly Urtz
Social Work (Minor in English Writing)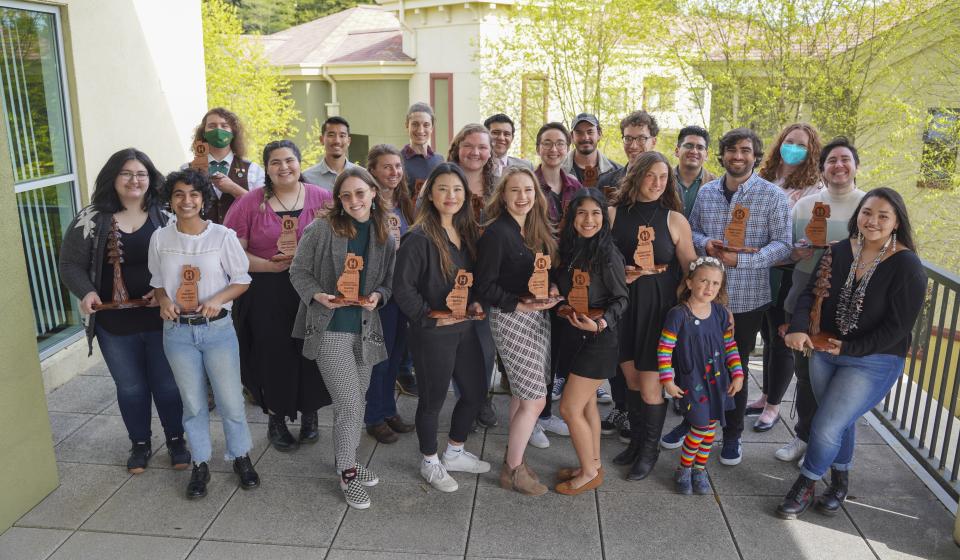 2021-2022 Outstanding Student Award Winners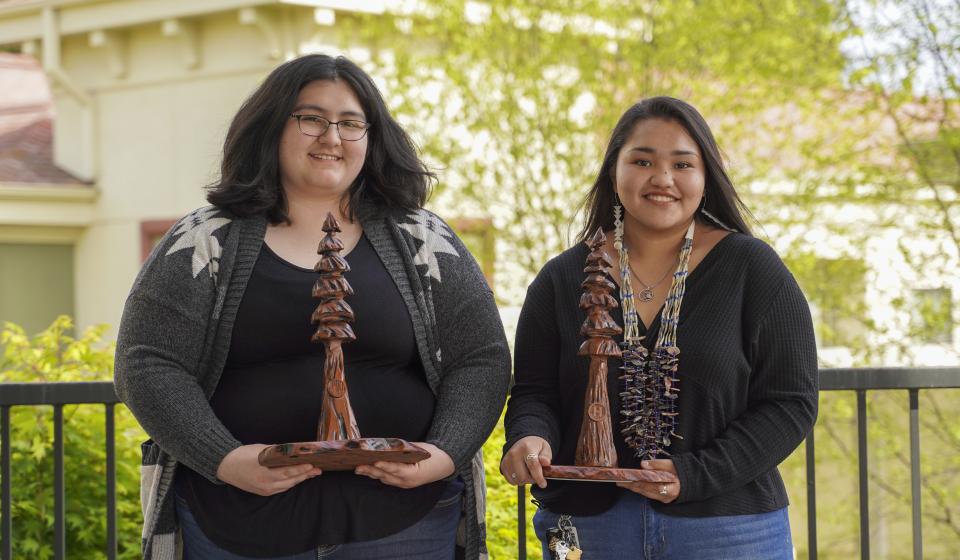 The Two Overall Outstanding Students of the Year
These Outstanding Student Awards recognize the excellence and achievements of our students. The awards include:
For Academic Awards:
For Co-Curricular Awards
The nomination process is closed for Academic year 2021-2022 and will reopen for academic year 2022-2023 in December 2022. 
For information on 21/22 nomination timeline, go to
osa.humboldt.edu/nomination-process
for the timeline and nomination link
~~~~~
All winners will receive a beautiful and sustainable burl wood award from Redwood Laser. In addition, the two overall outstanding student award winners will receive their award and a monetary award from the Webb Leadership Endowment. 
If you have any questions, email osl@humboldt.edu